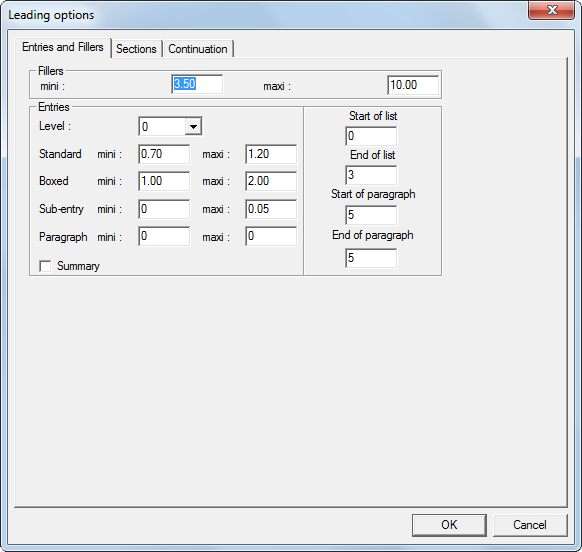 Leading optimisation

Each type of classified element has it own maximum and minimum leading values for vertical justification.
Up to ten classified levels are available for:
Standard entry,
Sub-entry,
Super entry and in-column semi-display entry,
And it is possible for sections too.
You can also manage:
The number of sub entries on top or bottom of a column if splited,
The section continuation type for the top of the page for each level or at the bottom of the page in order to indicate if the section continues on next page.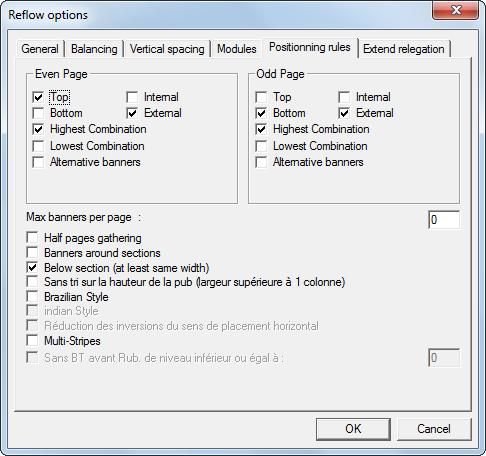 Rules for floating display ads positioning

A complete range of features allows you to manage your Out-of-column displays ads:
Top or Bottom of page,
Inner ou Outer of page,
Below section,
Multi-U shape presentation,
Alternative banners,
And choose the highest or shortest depth display ads combination,
...
But it is also possible to handle the display ad extended relegation to their reference box.
Calligram Directory accelerates the page make up and the production of your book in real time thanks to the calculation of all possible combinations.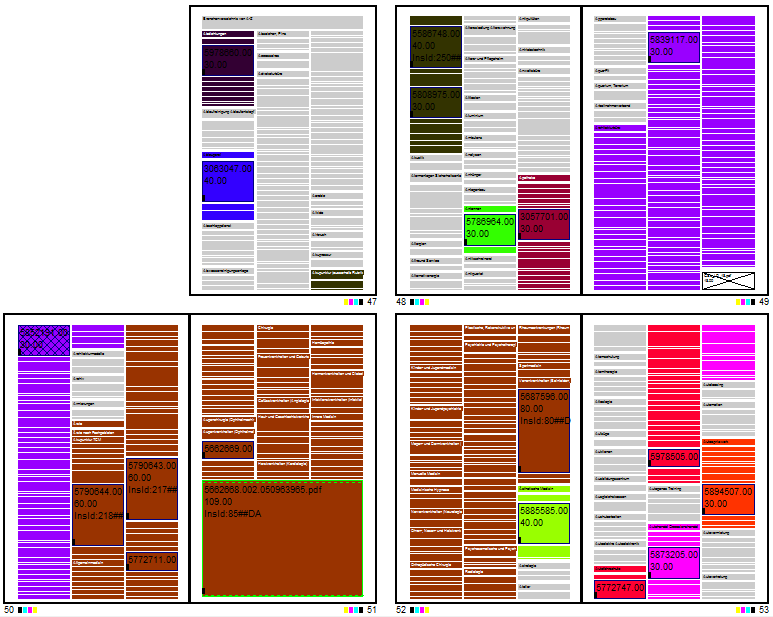 Coloring per sections

The coloring section allows you to keep a visual control on the automatic placement of your display ads.
The user may at any time change its placements.
Only sections containing floating elements will be colored, others section are light grey colored.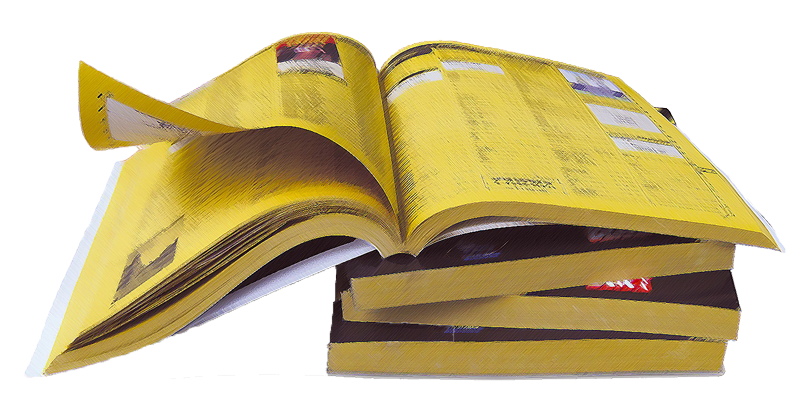 Stamps management

Calligram Directory, it is also the automatic stamps management which appear:
Inside a specific section in the page at the beginning of the section or after some pages,
At a specific frequency,
At a specific position in the page or in the margin,
In an even or odd page,
A certain number of times.
The Stamps position is calculated prior to the out-of-column display ads geometry.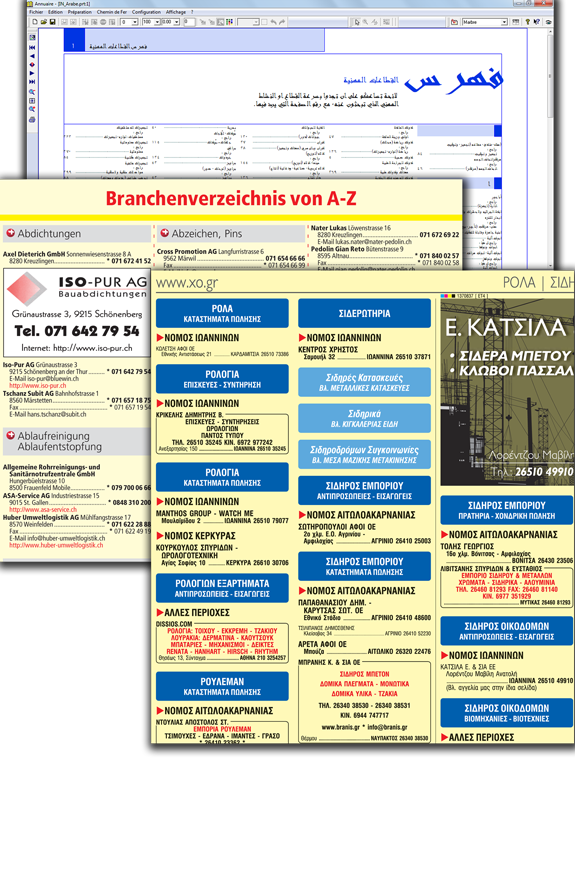 Available languages

Calligram Directory enables you to manage all kind of Western European languages as well as other languages such as:
Arabic (ms1256),
Greek (ms1253),
Russian (ms1251),
Hebrew (ms1255),
Vietnamese (ms1258),
Turkish (ms1254),
Finn, Swedish and Norwegian (ms 1257),
Czech, Hungarian and other Slavic languages (ms1250).